Replacement Pods 3 Pack
The Coils are not included. Nord 2 Vape Pod Cartridge:
Features a 4.5mL side filling capacity. Offering a NORD and RPM Pod Variant that supports the respective coil series. It is outfitted with an ergonomic mouthpiece for comfortable usage and vapor delivery!
Pod Features:
4.5mL Pod – Supports NORD Coils
4.5mL RPM Pod – Supports RPM Coils
Ergonomic Mouthpiece
Side Fill System – Silicone Stoppered
Uses SMOK Nord & RPM Coil Series (Not included)
Plug 'n' Play Coil Installation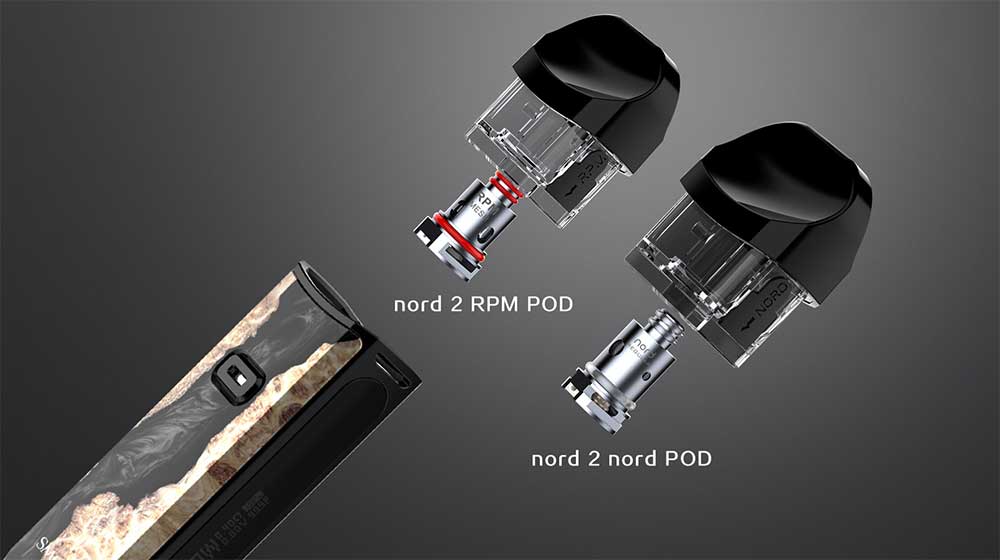 Continuous Optimization
Firstly, Thanks to continuous optimization and stable iterations. Similarly the new Nord 50W sets new standards beyond the Nord series with an internal 1800mAh battery bringing you up to 50W of power to your satisfaction.
The kit, indeed includes two versatile pods that work perfectly with the upgraded airflow system to deliver scrumptious flavour and massive vapor! Namely, the Nord pod compatible with Nord coil series, and similarly, the other is the LP2 pod compatible with LP2 coil series with enhanced leak-proof technology.
Also based on the classic appearance, the Nord 50W advances into two collections featuring a variety of colours.